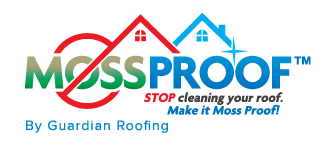 Stop Your Leaks with Seattle Roof Repair Services
You are sitting in the living room one night when you notice a wet spot on the ceiling. This is the first sign that the roof has a leak in it. Leaks will begint o expand if a roofer does not immediately repair them. As a homeowner, you should never ignore a roof leak. Our staff is available to come assist you if you live in the Seattle area. We know the right way to repair leaks effectively to keep any further water damage from occurring.
Elements of Nature
Wind barrages a roof on a regular basis. This will loosen shingles and blow debris onto the roof. Both of these things often lead to a leak occurring. Loose shingles will disrupt the protection that shingles typically provide a roof. Branches landing on the roof will cause holes or cracks to happen at times leading to just enough room for water to seep into the house. Hail hitting the roof is a major reason for leaks to form.
Moss and algae also may start growing on the roof and these cause their own damage. These both in their own way will feed on various elements in the roofing materials. The damage from these organisms allows water to seep into your ceilings and walls. Cleaning the roof on a regular basis can eliminate this cause for leaks and the need for roof repair.
Improper Maintenance
Improperly maintaining a roof will lead to leaks and other damage that will call for repairs. Harsh chemicals and cleaning methods will make the roof in less than desirable condition. This opens the way up for leaks to occur. This is why you should only let our professionals clean your roof in a safe manner using the appropriate cleaners.
Ignoring the fact that your gutters need repairing is another thing that will lead to leaks. Gutters that need unclogging will allow water to stand on the roof. Once this happens, it can lead to the sheathing, fascia or other roof parts deteriorating allowing water to enter the inside of the house. Gutter cleaning will keep improperly working gutters from causing reasons for repairing your roof.
Age of the Roof
Regardless of style, all roofs at one time or another age past their normal lifespan. This will lead to replacing the entire roof instead of just a simple repair. Do not fear this as we also handle roof replacements here at MossProof. You will not have to turn to another company for this service.
Call us if you live in Seattle to receive a quote for repairing your roof. We will send one of knowledgeable professional out to examine exactly what your roof needs. Our company is the place to come for you roofing needs. We are looking forward to working with you.