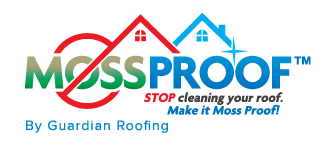 Issues Are More Evident When The Roof Is Clean
Since many of the water fighting components of your roof are buried within the roofing system, it is always a challenge to see everything that could be compromised and fail when the weather gets rough. Add moss and debris on top and it can be almost impossible.
So when the roof is clean, it is a great time to find these issues. After the roof is clean, our Roofing Experts  thoroughly examine your roof to find weak points or existing issues.
This painstaking process, along with high quality correction of the issues discovered is what makes our roof solutions  tougher than most others. That all adds up to roofing systems that last longer, protecting your family and home.
Our Roof Inspection includes checking for:
Proper shingle overhangs at gutters, and eves.
Inspect all storm collars at pipes for proper seal.
Inspect all transitions for issues.
Inspect roof for excessive wear.
Check gutters, and downspouts for blockage.
Inspect fasteners for proper performance.
Inspect Fittings at all walls, and penetrations.
Check for loose roof covering.
Inspect all roof vents for damage.
If you are in need of a complete roof inspection, please fill out the form on this page or call the appropriate number for your area so we can make sure your are protected from all the harsh elements that may damage your home!