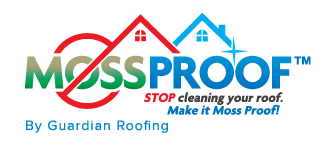 Experienced knowledgeable technician correctly diagnosed the problem. Five years ago, another Kent roofing company worked this problem differently, for a hefty fee, and did not fix the leakage. Scheduling of the estimate and the work was prompt and timely. A reminder call the day before repair was appreciated. Previous work by this company in 2007 was excellent also.
Every person we were in contact with were very polite and professional. We were very impressed with the way they accommodated our timeline. The services that were performed were excellent and the job site was kept clean at all times.
If you have a "low slope or flat" roof make sure you get Guardian Roofing.
We will not hesitate to call Guardian again when the need arises.
I contacted Guardian after I got their reference from Angie's list. They came out and looked at the roof and the problems we were having. I was given an estimate, and showed me pictures of the problem areas. I then contacted the office to set up an appointment to have the work done.

They showed up when they said they would. They fixed and cleaned the roof. Then showed me pictures of the repairs they made. showing before and after pictures.  I no longer have leaks. They were very professional. They could not finish the job until there was a dry day. They have contacted me several times to let me know that they have not forgotten me but have not had a dry day to finish the job. Their professionalism has made me feel like a valued customer.
They guarantee that the roof won't leak.  They come back every three years and they treat the roof.  The guy came out in a nice clean truck and he was in a nice clean uniform.  He had all the paper work and we chatted for a couple of minutes.  He got on to the roof, walked around up there, took pictures and measured.  He spent a lot of time up there.  He then came down and showed me the pictures of the boots and how they needed to be replaced.  He knew what he was talking about.  He was very professional guy and he was neat and clean.
They have cleaned our roof for the last three years.  They applied a moss retardant on part of the house that is in a wooded area, so that has worked well.  We're calling them again now, as three years is up and we could use another treatment.
Hi Aaron,
I appreciate the professional quality of the gentlemen you sent to clean my roof and gutters. They were on time, cleaned my roof in 1 day, I believe repaired all of the tiles (I was not home when the job was completed), and cleaned up the debris in the yard. I will definitely recommend your company to my neighbors and colleagues.